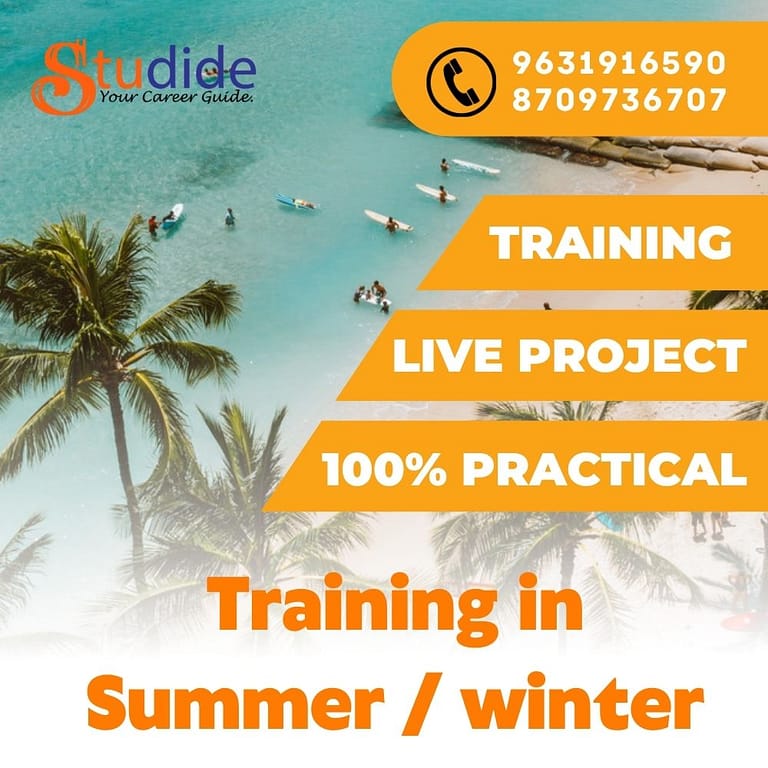 Summer Winter Training in Ranchi - Get Live School, College Project
At Studide we also offer short training modules like crash course which are designed to give a brief knowledge of IT technologies as per latest trends. It is a time to learn something new and gain valuable experience in the real world which will be beneficial for future life in many ways.
These Training Modules are best options for students who have come home for Summer and Winter holidays and want to have specific training on IT technologies which can be really helpful in future college projects as well as their subjects.
studide has good arrangement of summer and winter internship training in ranchi. From here you can do good quality summer/ winter training course, this course is of one and two months, where both online summer/ winter training and offline summer/ winter training is available. In IT summer/ winter training One can do summer & winter internship training in technologies like Java Development, Android, OOPS, C++, C, Python, React and more. Visit the studide web portal to build your career in IT and Software with the best trainer and choose the right courses to make your future better.
Course Highlight
Requirements
Course Benefits
Course Content
Fee Structure
Study Material
Interview Q & A
Course Highlight
Requirements
Course Benefits
Course Content
Fee Structure
Study Material
Interview Q & A
Project Training Internship (Online/Offline)
Role Based Training(Online/Offline)
Programming/Coding and Frameworks Training(Online/Offline)
Full Stack Development Training(Online/Offline)