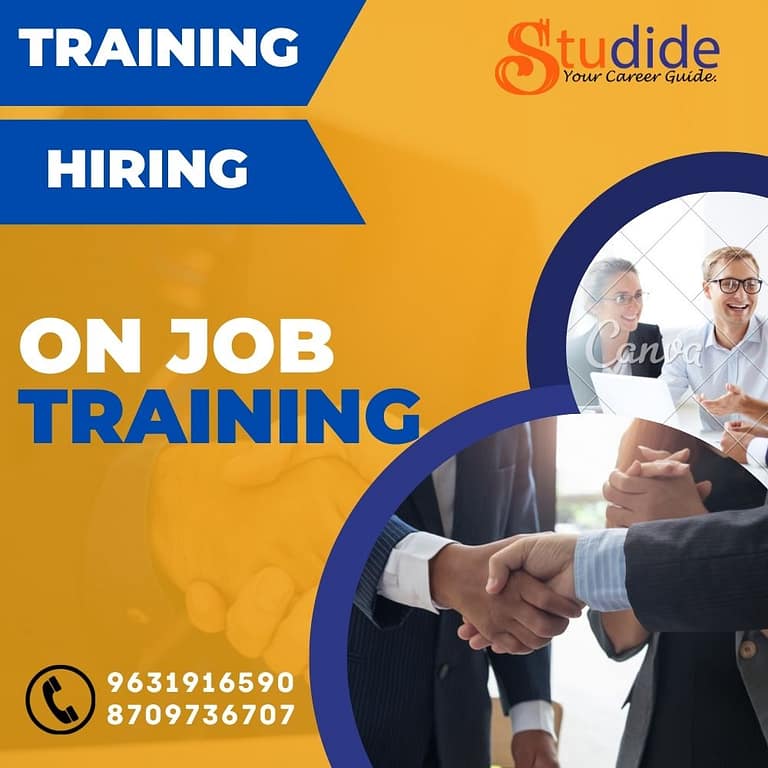 On Job Training - Get Live Project in Ranchi
Take on-the-job training from Ranchi. where Best arrangement for live project training in Ranchi City by Mr. Mukesh Nirala Sir. It can increase productivity and efficiency in specific industries. Not only that, it can benefit the company as a whole, from reducing training costs to creating more effective, motivated employees.  
In the study we'll cover how to introduce on-the-job training for employees and how it can benefit your company and workforce. Once you have read this short article, you will understand the benefits of Job Training class and how to successfully implement it at your workplace. Student is the Best IT Job Consultancy in Ranchi. 
Course Highlight
Requirements
Course Benefits
Course Content
Fee Structure
Study Material
Interview Q & A
Course Highlight
On-the-job training (OJT) is a practical approach to acquiring new competencies and skills needed for a job in a real, or close to real, working environment. It is often used to learn how to use particular tools or equipment in a live-work practice, simulated, or training environment. Rather than showing employees presentations or giving them worksheets, they learn about the job by doing it. This training happens at the workplace, with guidance from a supervisor, manager, or another knowledgeable employee 
studide.in Job Training Institutes in Ranchi from where live job training classes are arranged at Job Training Center in Ranchi. Admission to MCA course, BCA/BAC IT, MBA course and more course is based on merit. 
 job training allows employees to gain experience working in situations very similar to those they'll encounter on a daily basis. Employees will use the same tools and equipment they need for their job while being guided by an experienced trainer.
This allows employees to learn and practice their job while still in training. Other training methods, like online job training job training or seminars, only give employees basic information rather than actual experience.
Requirements
Course Benefits
Course Content
Fee Structure
Study Material
Interview Q & A
Project Training Internship (Online/Offline)
Role Based Training(Online/Offline)
Programming/Coding and Frameworks Training(Online/Offline)
Full Stack Development Training(Online/Offline)